Tips & Tricks
Do you wanne start witk punch needle? The most important thing is that all the needed material is correctly together.
Below you will find all tips and tricks to get you started.
For thread/ yarn up to 3,5mm:
Punchneedle: Ultra punch, Opry set, Rico set, Durable set and Clover (for 4 or more strands or 3mm you need to buy extra Clover refill 6 threads)
Fabric: weaverscloth, punchneedle fabric, for the large Ultra punch, 2 biggest needles of Durable and largest needle of Rico set: jute in all colors.
Yarn: Coton crochet 10, all Rio, Catona, Organicon and DMC Mouline Satin
For yarn size 4 - 5,5mm:
Punchneedle: Oxford Fine, Durable set and Rico 5mm
Fabric: Monkscloth, jute in all colors.
Yarn: Bloom, Canada and Victory
For yarn size 6- 8
Punchneedle: Oxford Regular, wooden punch needle (useable of yarn size 8)
Fabric: Monkscloth
Yarn: Big fun
The best hoop to use are the round plastic hoops, the have a special thinkness inside so the fabric will stay better in place.
I hope I could help you out this way. If you have any questions please send an email to info@bicreative.nl
Have fun and Bicreative
Bianca
Bicreative
DE webshop voor al je punch, haak en brei producten.
Persoonlijke service en een eerlijke prijs.
WebwinkelKeur Klantenbeoordelingen
WEBWINKELKEURWIDGET
Contact informatie
info@bicreative.nl
Whatsapp: 06-18778197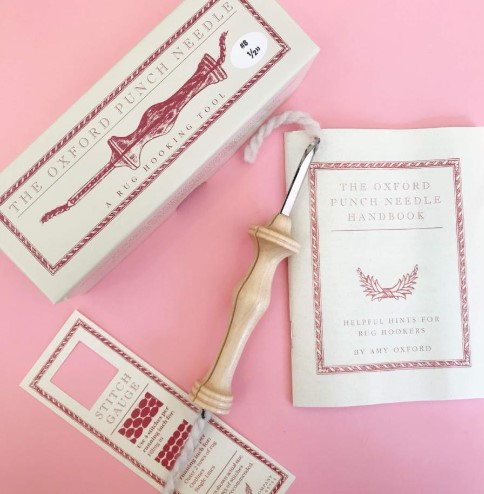 Algemene info